How to Build a Social Media Following From Scratch in 2023?
Congratulations! You are at the right place.
Making a brand or social media presence is not just what you need these days. You should be clear about your goals as well as what you are going to do with the engaged audience.
Brands mostly do the same mistake and end up losing a huge marketing amount on social media campaigns.
But, not anymore.
Here we have a detailed guide that includes all the way from the internet's top marketing guru's recommendation to build a huge following right from 0.
Keep your eyes on these coming Key points.
How To Build a Social Media Following From Scratch
These are the top things to follow to build a Social media Following from Scratch these days:
1. Build a Content Calendar
The First and most important thing that every brand should have is a future-ready content calendar.
The Calendar includes what you are going to do on your social media in the next 1 Year, every month, every week, or every day.
It'll give you a visual overview of the content strategies company will apply within a year. It also helps you set a Vision for the future.
You can include Videos, Posts, Graphics, products, and brand stuff with content, that'll keep your audience engaged every time.
Most Popular brands often follow a content calendar and schedule them to be consistent on social media, whether it's Facebook, Instagram, Youtube, Twitter, Snapchat, etc.
2. Run Contest, Hold Giveaways
You might have clear content strategies for the future, but does your audience really interact with them? Do They really care what you as a brand posting on social media?
Well, these are the common issues every social media marketing team faces. That's why brands often hold Giveaways so that people can interact with brands to get some cool stuff for free.
Of course, you've to give something in return, otherwise, all your efforts will be worthless and you might again end up losing trust and following.
When you Build a Social Media Following From Scratch, it's one of the best ways to get an initial boost in your following.
Organize a contest and tell people to mention your brand in their content to be eligible to win a free giveaway.
This not just helps you get real engagement but also creates brand awareness among thousands of people.
3. Mention Users in the Story
Whenever users take participate in a contest for a giveaway and create any kind of Video, Photo or graphic content make sure to mention them on Your Social media Story, Tweets or even you can appreciate them in the comments for their efforts.
If you do follow these strategies you are going to get a real following as well as audience trust, which means a lot to a brand.
You should share their contest content on all your social media platform no matter you are on Instagram, Facebook, Twitter, or YouTube.
Also, make sure to announce the giveaway result as well to build trust among the reached audience. Create a Video and post it everywhere on the brand's profile.
4. Use the Latest Trends in Content
Trends can make your content more relative to a situation. Memes are a great example to catch others' attention instantly.
March 22, 2023
Use Meme marketing strategies and see the insights, and how people are interacting, reacting, and sharing your content all across social media.
It'll save your marketing spending and give you organic social growth compared to other strategies.
5. Keep an Eye on Competitors
As a brand, you should always keep an eye on your Competitors whether it's small or already established in the market.
See what they are posting, the content, Strategies, and user interaction. If possible find out what they are missing along with content.
Do they really provide valuable content, Do they care about users? Do they post consistently?
Measure all of your competitors day by day content marketing strategies to get some ideas on what's working and what's not.
Find a content gap or new opportunities that'll bring your audience to build a Social Media Following From Scratch for business organically.
6. Cross Promotion of Other Social Media Platforms
Promoting other social media platforms through one is called Cross-promotion. Do this to get promote all your social media profiles with your following and let them follow the brand everywhere.
It'll make you establish a brand identity on the internet, that builds trust and authoritativeness.
If you share content on all social media platforms, then you must cross-promote each platform sometimes, otherwise, you'll lose a huge audience that is waiting on another platform.
The audience is different and their preferred social media platform is different, so as a brand, it's your responsibility to reach them through content or Marketing Campaigns.
7. Analyze Your Data Insights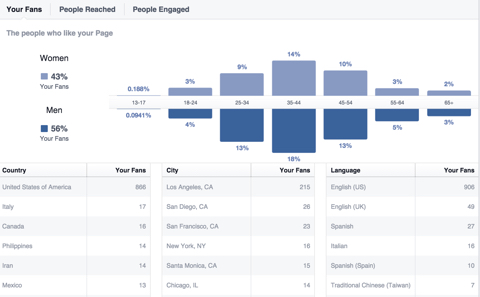 Content Creation and Marketing efforts are not enough, have a look at analytics to analyze your data insights.
It'll help you understand what is working and what is not so that you can change your strategies for future content.
It'll save you time and let you know who is interacting with your content and why, the demographic, age, and interest, so you can re-target them with the same content.
"If you can't measure your Performance, There is no Effort"
Final Words!
If you follow all these steps, I'm sure you'll never ask again how to Build a Social Media Following From Scratch with 0 followers and make it a Million.
The content and marketing strategies are the only way to get your audience engaged with you otherwise they won't follow the profile.
Always try new and creative ways to understand what people actually need, see trends, and leverage Hashtags to get features with millions.
Use social media to build a brand, connect users and get organic customers. Once you understand the real strategies behind you are good to boom.
Hope It's Worth Sharing, I appreciate it 👌