Why do You Need The Best Screen Recorder Software For Youtube Videos in 2024, whether for Business, work or Gaming without watermark?
Well, Let Me tell you Exactly Why?
Sometimes it can be difficult to record your screen, especially when you are using a laptop or even a low end pc. You need software that is not just easy, but effective on every desktop and compatible with every operating system whether it's a Windows 10 or Mac.
in a hurry? Here is my recommendation for you.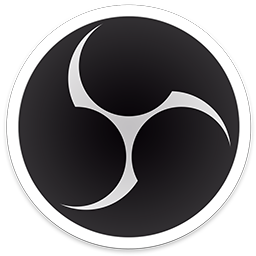 OPEN BROADCAST SOFTWARE
Best Free Software for Recording and Streaming videos and games at 1080p 60 fps on multiple social media platforms.

CAMTASIA
Best All in one Paid Software for Recording 1080p videos with webcam and Editing videos for just $300
You need a tool that can record all your needs displayed on the screen and convert this recorded video into a storable file so that you can edit or send this to your friends.
A screen recorder is a software that records the contents of your screen (Computer, Phone) with audio and saves it as a video file typically used for instructional or Educational purposes to help people learn how to do. But currently it's pretty popular among gamers to record gameplay and Live telecast on social Media.
No worry, we are here to help you find the best screen capture software that is free as well as paid with some extraordinary add-ons to help you capture the entire PC screen without lag with internal audio.
The Best Screen Recorder Software For Pc
Here is my handpicked list of the best screen Recorder Software to record high-quality videos in Windows, and Mac without Watermark free and paid.
1. Open Broadcaster Software – OBS
Best Free Screen Recorder For youtube Gaming Video Without Watermark (Windows, Mac, Linux)
OBS is a free and open-source piece of software that is used for broadcasting and recording computer desktop activity. OBS allows users to work on their computers while they record their screen and audio, making it very easy to generate a video.
It has all the necessary features that you would need, including scene selection and the ability to add images. Many users use OBS App for streaming and recording their computer games, but it can also be used to broadcast and share your desktop.
OBS is the best software for screencasting and live streaming from PC (Windows, Mac, Linux) and mostly faceless YouTubers use this.
There are lots of basic to advanced OBS features that you can use to record and create a professional video streaming setup. You can customize Resolution, Frame Rates, Bitrate, Audio Device, Video Capture device, and Shortkeys for quick commands.
2. CAMTASIA: SCREEN RECORDER AND VIDEO EDITOR
The Best Screen Recorder and Video Editor For Pc (Windows, Mac)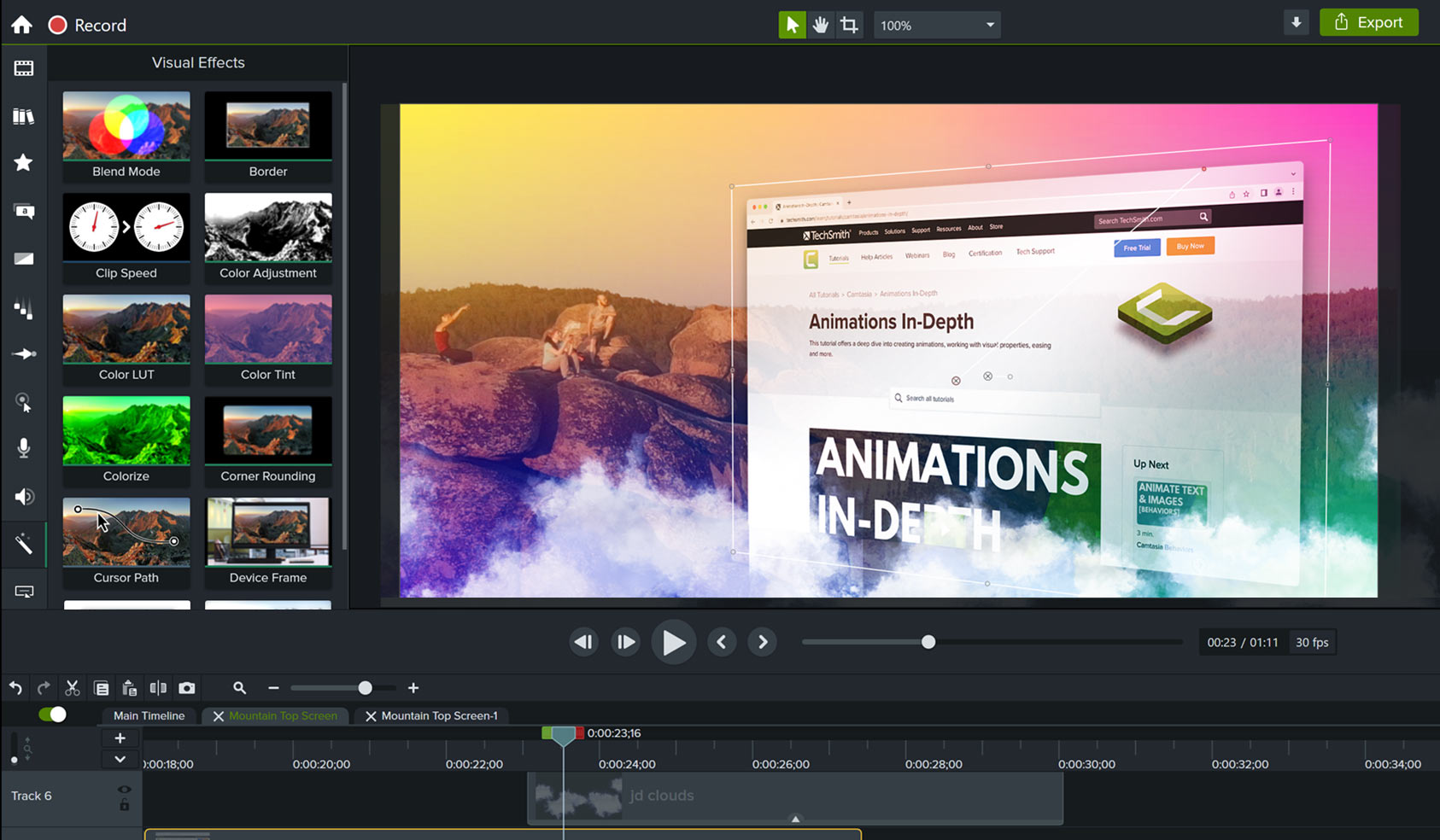 Camtasia Screen Recorder and Video Editor is a powerful software that can help you record and edit videos with no extra tool.
It has some great features, such as a variety of pre-set recording modes, the entire screen, specific dimensions, a region, a window, or an application.
Easy to use tool to capture all your computer screen, website, software tutorial, video conference calls, or PowerPoint presentations with audio.
The software also offers a built-in video editor that allows you to Drag and drop text, transitions, effects, audio volume, and more. You can also change the video's aspect ratio and frame rate on Windows and Mac.
This is the best choice if you use to record your screen at Full HD 1080p with a webcam and need a light video editor as well to edit using readymade templates, effects, and music.
Might be a high Profitable YouTube niche idea to Capture and deliver to the audience with camtasia.
3. LOOM: SCREEN RECORDING SOFTWARE
Best Free Screen Recorder Extension For Chrome (Mac, Windows, iOS, and Android)
Loom is a best screen recorder extension that will capture your screen to make tutorials, Presentations and record browsers in high-quality videos. It is a great tool that is perfect for recording, editing, and sharing all your screen activities with team members.
The loom is comparable with all devices including Mac, Windows, iOS, and Android. The chrome extension is very easy to use with a simple clean interface allows your to record entire screen with webcam.
You can Choose only Screen or with a webcam as well as a default webcam mic or a dedicated external mic for better audio quality.
The paid plan has so many useful features including Full HD Video quality and Custom area to capture. But if you are using for personal use go with the starter kits.
The cloud storage will help you save all your important screencasts to your loom account that you can access anytime anywhere on any device with your account.
PRICING
$10/month | $96/annum
4. SCREENCAST-O-MATIC: SCREEN RECORDING SOFTWARE
Easy to use for Low end Pc Users to record Presentation, meetings, Educational videos (Windows, Mac, iOS, Android)
If you're looking for a screen recording tool that you can use to record video with webcam, audio, and any other type of content from your desktop, the Screencast-o-Matic is the tool you're looking for.
With this app, you can create a variety of videos including tutorials, webinars, courses, reviews, tutorials, and more.
Screencast-o-Matic is available for Windows, Mac, iOS, Android, and Chromebook operating systems that comes with a video editor so that you can quickly edit, trim and remove extra unnecessary parts from the video without needing 3rd party software.
You can capture, Screen only, webcam only, or both at the same time with an external microphone for video narration.
You can get advanced features upgrading to a Premier Plan such as Closed Captions, cloud Video Manager, Stock Footage library, and more to create a professional video.
PRICING
$5.75/month | $69/annum
5. ICECREAM SCREEN RECORDER
Record Full HD Videos with Webcam, Take Screenshot on Low-End PC (Windows, Mac, Android)
Icecream software records both your desktop and your webcam with an internal and external microphone. It is easy to use and offers a wide variety of features. It is compatible with most operating systems, including Windows, Mac, and Android.
You can easily record Custom area, Full Screen, or Around mouse video in Full HD 1080p in AVI, MP4, MOV, or WEBM format and take screenshots in JPG or PNG format. The Drawing allows you to highlight objects while recording and add Arrow, Square or free drow.
It has a custom branding watermark as well as a Webcam option so that you can record yourself too while creating an education, How-to's, Youtube, or Tutorial videos. Also, zoom in, and zoom out to focus on something important that can be used via hotkeys.
PRICING
$30 Lifetime Licence Limited
6. BANDICAM: SCREEN RECORDING SOFTWARE
Record And Create High Quality 4k Gaming/ Tutorial Videos at 480 Fps (Windows only)
It can be used as a business tool, as a game recording tool, as a screen recording tool, or as a screen capture tool. Bandiacam is easy to use and has many functions such as Record webcam along with Screen, high-quality audio and video, microphone input, and voice mixer.
You can use mouse click effect, animation, and most importantly Draw or outline objects while recording your presentation, tutorial, or even gaming videos. Capture the entire screen, a specific area of the screen, or the area around the mouse cursor.
The Game Recorder tool allows you to record 4k UHD videos at 480 fps in Mp4, AVI format which is the highest quality video you can get with it. The mouse click effect, animation, and onboard drawing feature will help you create a perfect interactive video.
PRICING
$39.9 One-Time Purchase
7. CYBERLINK SCREEN RECORDER Software
Best Screen Capture Software For Gaming Free at 120 Fps (Windows only)
Cyberlink is giving you the highest possible FPS in screencasting software. Yes, you can capture your desktop at 1080p up to 120 Fps along with webcam, system, and Microphone sound.
It also offers you to directly capture and stream videos to Twitch, YouTube, or Facebook. This is the 2nd best choice for gamers, Streamers, Youtuber, work, and business needs.
You can use the free trial version to record or perform a stream with webcam, but you won't be able to use advanced features such as an editor, custom watermark, Hotkeys, and more.
You can record the whole screen, Specific window, custom area, or a specific app for creating videos and edit it with an Integrated simple video editor.
PRICING
$34 One Time Purchase
8. MOVAVI SCREEN RECORDER SOFTWARE
Best to Capture, Draw, Screenshot and Edit Videos for low end PC With Internal Audio (Windows, Mac)
Movavi screen capture software is fully customizable and has plenty of features that make it the perfect choice for your needs. You will be able to record your entire or custom screen, microphone audio, system sounds, and Webcam as well.
The best thing is you can set resolution, FPS, and Display shape (circle or Rectangle) for your webcam to record professional Training, Tutorial, or youtube videos. It supports MP4, AVI, MOV, MKV, GIF, MP3, PNG, BMP, JPG video and image formats.
The onboard drawing, keystrokes, and mouse cursor highlight are helpful features for making presentations and educational videos.
Once your video is done you can use the video editor to trip unnecessary portions and share to WhatsApp, Email, Youtube, or Drive.
PRICING
$25.79 One Time Purchase
9. WONDERSHARE DEMO CREATOR
One of the Best Screen Recorder for Recording Faceless YouTube Gaming Videos using a Virtual Avatar (Windows, Mac)
Wondershare demo creator allows you to capture your entire screen or a custom area and webcam with system audio and an external microphone.
Thanks to free draw while recording helps to create demos, tutorials, and how-to videos with ease.
The premium plan has full HD 1080p at 60 FPS resolution so that you can create high-quality videos for your Business, Youtube, or video marketing purpose.
You can save all your important videos with cloud storage which can be shared with a shareable link.
It also offers you a professional quick video editor so that you can edit your video and audio separately, and add effects, Transactions, Tittle, and closed captions to your videos.
Make sure you try the Voice Changer, Virtual background, and avatar that copy your facial expression and talks to record faceless videos.
PRICING
$15/month | $65/annum
What To Look in a Screen Recorder Software
Screen Recorder software should have basic Customizations options such as custom Area to record, Screenshot, Draw or Highlight objects, Record audio from an external device, Webcam attachment, etc.
Easy To use:
When looking for a screen recorder, you want to make sure that it is easy to use on a computer and that it comes with an easy-to-navigate interface.
It should be easy to understand how to use the screen recorder without needing to read the manual.
It should be fast and doesn't take a lot of time to perform tasks on your screen. A fast and easy-to-navigate interface is a must-have requirement for low-end to high-end PC software that works smoothly on windows 10 or Mac to record video conference to PC Games.
No Video Length Limit:
The problem with many of the Screen Recorder software is that they have a length limit. If the limit is too short, the software will stop recording before it is done.
This is a problem because many times the video will only be half done and will have to be finished later.
Always make sure there is no video length limit in Screen Recorder software so that you can record as long a video as you want. whether it's a Video Meeting or a Proper Gameplay video for your youtube gaming channel.
Keep in mind that a longer video will take up more space. So your device should have enough storage to save long high-quality videos too.
High Video Quality:
The best screen recorder software should be able to record high-quality video at a high frame rate. The higher the frame rate, the smoother the video appears.
High-quality videos are also easier for viewers to understand. When you are using high-quality video, you will also be able to create a more professional-looking video.
This is especially true if the video is intended to be used on the internet. If you are creating a video to use as a sales tool, For youtube, Gaming, or some kind of tutorial it becomes necessary to have at least 1080p Full HD video resolution.
Customizations:
There are many different types of screen recording software available. Some of this software is free, while others are not.
This difference in price and quality is largely due to the many basic customizations that are available in the software.
Custom Area to record: Record the Only area you want to set up a custom Resolution and screen position.
Screenshot: Take a screenshot of the entire computer screen by pressing a button or Function Key, which makes tasks easier for bloggers and others as well.
Draw or Highlight objects: some software comes with a built-in drawing tool that can be used to Highlight an object while recording.
Record Audio from an External Device: Mostly Screen capture software records internal audio but if you want your voice to be recorded with the video then it should have a microphone option too.
Webcam Support: Must if you record education or Tutorial videos, so then you'll be able to record yourself in the video.
Frequently Asked Questions
What do most YouTubers use to record?
Many YouTubers (Mostly Gamers who Stream on Youtube, Twitch, and Facebook) use OBS (Open Broadcaster Software) to record their content. This software is free, easy to use, and open-source, is a great option to consider.
Is OBS a good screen recorder?
OBS is a Perfect tool to record your screen at a high quality for free without watermark and record audio and video simultaneously with a webcam which is important for video editing. Not just that, it also allows you to Live telecast on Youtube, Facebook, Twitch, etc social media platforms. Obviously, there are lots of helpful features that make it pretty difficult to Manage or Understand. But if you spent some time learning all the features, you get a Professional video easily without effort.
Is OBS Studio free?
Yes! OBS Studio is free and open-source software, which can be used to stream or record games and other software, then share them on YouTube, Twitch, Facebook, and more. This software is simple to use and can be accessed by all.
What is the best screen recording software for free?
OBS is best screen recording software for free allows you to record videos at 1080p 60fps with webcam, internal and external sound. Mostly use by Gamers to perform live stream on youtube, Twitch, Facebook.
Wrapping Up!
So that was our list of the top 9 best screen recorder software for PC Free and Paid without watermak that we personally used and found the best apps for creators. We know that when it comes to recording, having the right tool is key!
Our suggestions will help you record your screen so you can work on your computer more efficiently. Our goal is to offer you the best tools options out there, so that you can choose the one that is best for you!
All of the software is good but it's important to know what your personal preference is.
We are always looking for new tools and resources to help us create Amazing content so let us know if you have an opinion or suggestion!